It is hard to imagine a modern politician that doesn't have a personal website. A website is the best way of establishing personal connections to people for whom you care. Here you can show that every single person matters and can contribute to the common goal.
For easy maintenance and creating a successful dynamic website with hundreds of engaging features, WordPress is the most reliable option nowadays. In WordPress, people like Nominee, as a result, Nominee is the top-rated WP theme since 2016. If you see the famous political website, you see most of the popular website is built with Nominee.
To point out, in this post, we will share 8 reasons why you should choose Nominee – WordPress Theme and people like this theme for the political campaign.
Nominee is a WordPress Theme designed especially for political and public figures. It is flexible enough to fit any political option and social issue. You can control your site and can easily update it at any time. Need to mention, Nominee is the most customizable WordPress theme in the political category. At the same time, it offers dozens of prebuilt pages to bring the website into a unique look.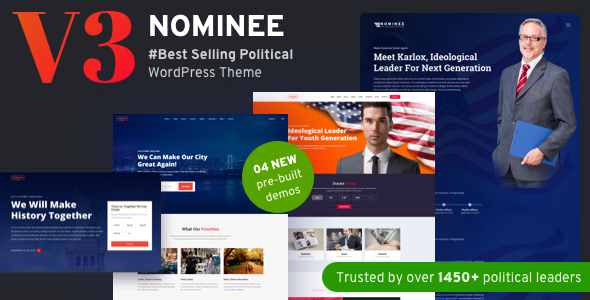 See why Nominee is your best choice and why hundreds of campaigns just like yours use Nominee.
1. Great Looking Design
Nominee designed especially for political leaders. It's a unique design and other features will make you stand out among your competitors. Responsive design means your site looks great on desktops, tablets, and mobile devices. Important to realize, a responsive website gets the highest priority on Google to rank quickly for a long time. Surprisingly, Nominee not only offers an attractive and simple design, as a lightweight theme but also deliver content within milliseconds.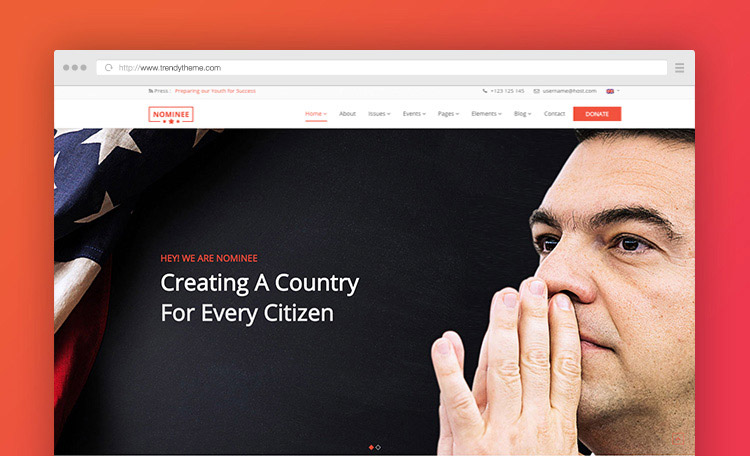 2. Pre-populated pages:
Nominee is pre-populated with standard pages to help you get started fast. In general, the theme has built all essential pages with a unique design that ensures the fastest development of your website. For example, About Page, Events Page, Campaign Page, Contact Page, Donate Page, Volunteer Page, Biography Page as well as blog page with standard and grid layout options. It needs to update the content only for going fully live. You don't need to spend much time for creating new pages.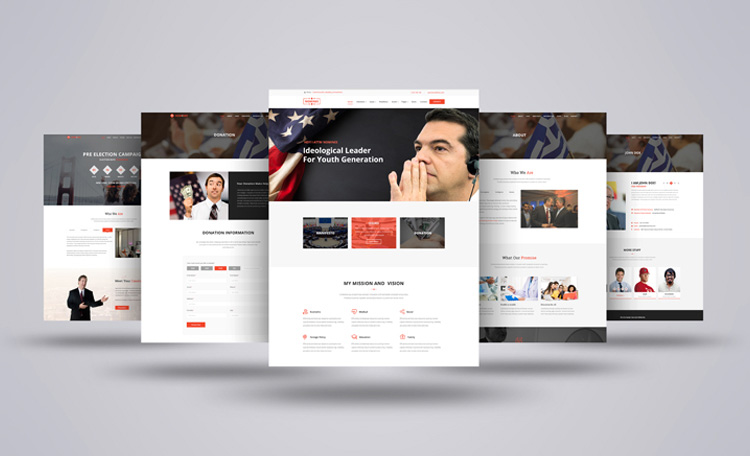 3.Online Fund-raising:
Running a political party is too expensive. There are many tasks including campaigning, staffers, research, entertainment, transport, fixed overheads such as offices, polling and focus groups.
The list of costs is exhaustive so you need to open an online fund-raising system for taking donations from others.
Nominee will take care of your fund-raising system. The theme has integrated the PayPal donation system with a Charitable donation plugin for getting easy donations from your supporters. Your well-wishers, party members, and almost anyone can donate money for your campaign expense.
You can launch unlimited campaigns which work both online and offline. The donation form is customizable and you can place anywhere on the pages using WPBakery page builder. For managing donations, it needs just a click. You can resend email or export the report very easily.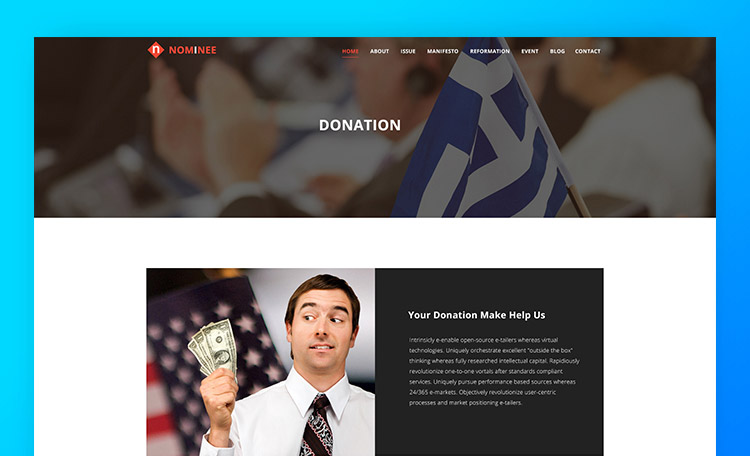 4. Social engagement:
Social engagement is very important for a political leader. This is the place that uncovers the strength and energy of your political campaign and goes deep into your ideas on how to transform the society with small but deliberate steps. In recent time, people time most of their leisure time on social media. So, it is a results-driven platform to get easy, but impactful engagement.
Connect and engage voters by linking your Facebook, Twitter, LinkedIn, and other social media accounts. Nominee has included all popular social media icons with the theme.
Similarly, Nominee's built-in social bookmarking lets visitors share your site with others, help to spread the word.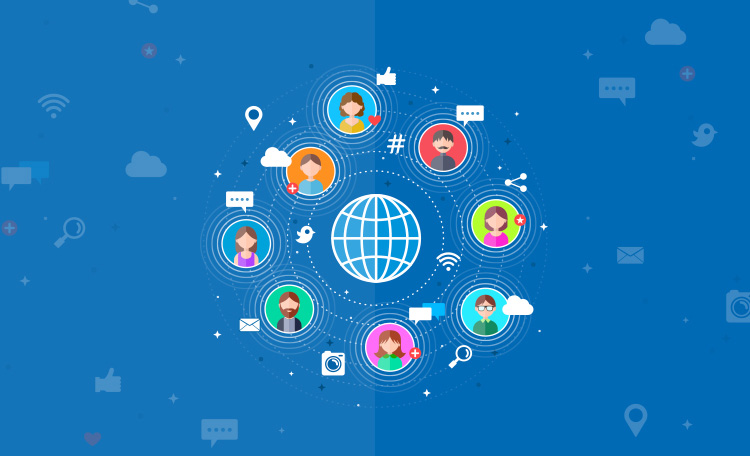 Top 7 Plugins To Install After Launching A WordPress Website
5. Campaign:
Politician's success relies mostly on their campaign. If they can't be the best there is no way to succeed otherwise. If you fail to inform the voters about your campaign on a regular basis, it will destroy your hard work. Without reaching your message, how would you be successful in the next election?
Nominee has an awesome campaign section and a prebuilt campaign homepage that you can use for your upcoming campaign. The single campaign page adds a countdown, Google Maps, Campaign details as well as guest and speaker details.
For this reason, starting a campaign with Nominee is impactful and draws the attention of the voters. Start your campaign with Nominee from today.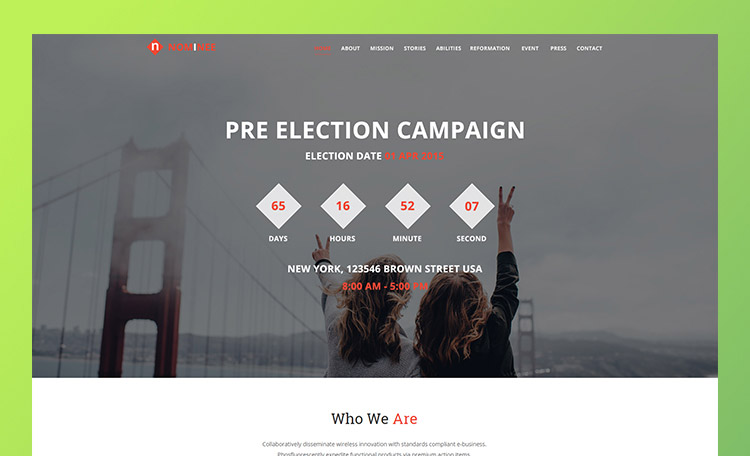 6. Recruit Volunteers:
A political party needs volunteers to keep political campaign organized and successful. It helps to spread the words within the election area quickly. Even the volunteers can distribute the manifesto, mission, and vision to the voters in your locality. Surely, it helps to make your message or slogans popular and goes to the mind of the voters for the creative campaign.
Nominee has a unique configurable volunteer form. Using this form you can recruit volunteers for your party. And you can also collect positive testimonials for use in your campaign.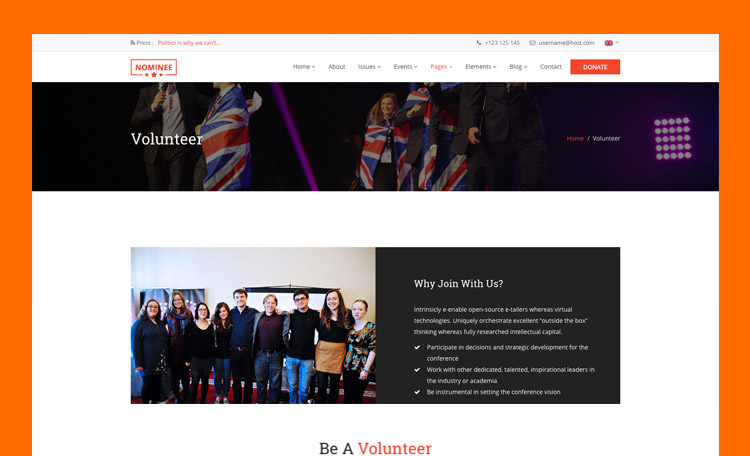 7. Media engagement:
By using Nominee built-in blog you can express your thoughts and spread out all of your words, upcoming campaign dates and can invite people to have an open discussion on your page.
You can also share all of your blog posts on a social network just within a single click!
All this will make people crowd your website for the strength of the messages it conveys. It will help to be professional in delivering your message. At the same time, people will take it positively. It will work like press releases.
Nominee has brought two variations on the blog page. For example, standard and grid layout. The page is customizable with unique fonts, and colors.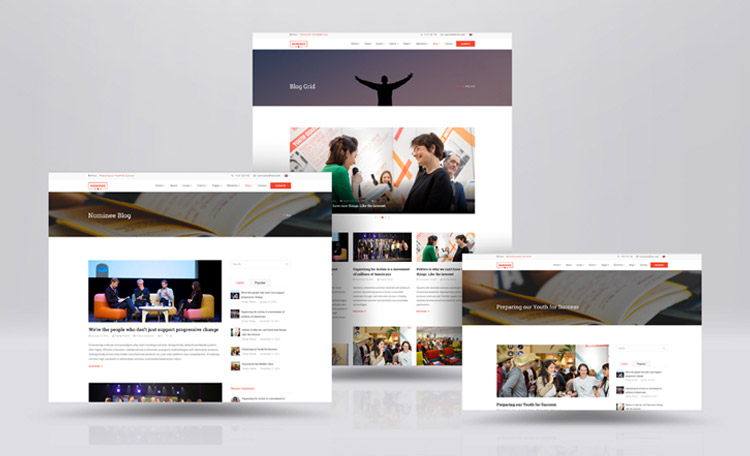 8. Unlimited Updates and Support:
You will get all future updates of this theme (with all premium plugins) absolutely free of cost. Nominee included important premium plugins in the theme including Visual Composer (WPBakery), Redux Framework, Mega Menu Plugins, Joining Or Donation Form. Beyond the purchase of Nominee, you get regular updates of our themes and plugins.
Not to mention, we have an expert support team. They are always at your service to provide you with your difficulties.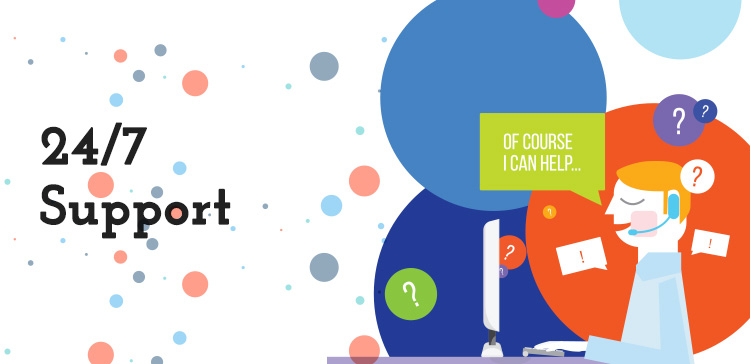 Go Live! you have full content control and the ability to recruit support and take donations.
Let yourself be seen as an open-minded modern-day politician and your political campaign will be bound to succeed!
Nominee helping candidates WIN elections.
PURCHASE NOW
LIVE PREVIEW