It is hard to imagine a modern politician that doesn't have a personal webpage.
A website is the best way of establishing personal connections to people for whom you care. Here you can show that every single person matters and can contribute to the common goal. 
In this post we will share 8 reasons why you should choose Nominee – WordPress Theme for your political campaign..
Nominee is a WordPress Theme that designed specially for political and public figures. It is flexible enough to fit any political option and social issue. You can control your site and can easily update it at any time.
See why Nominee is your best choice and why hundreds of campaigns just like yours are using Nominee.
1. Great Looking Design:
Nominee designed specially for political leaders. It's unique design and other features will make you stand out between your competitors. Responsive design means your site looks great on desktops, tablets and mobile devices.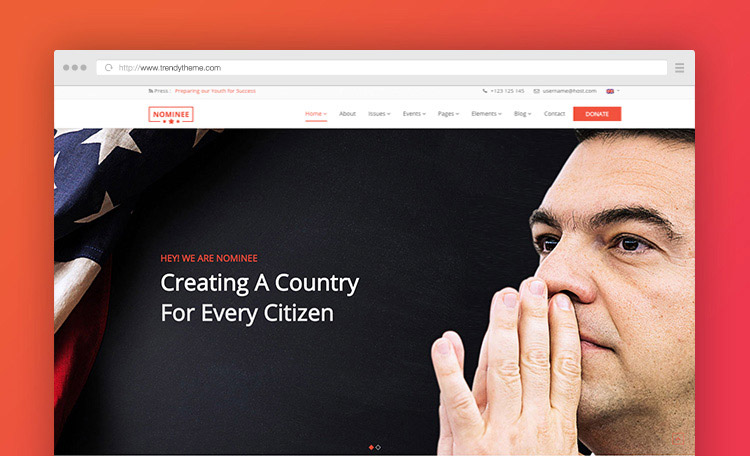 2. Pre-populated pages:
Nominee is pre-populated with standard pages to help you get started fast. You don't need to spend much time for creating new pages.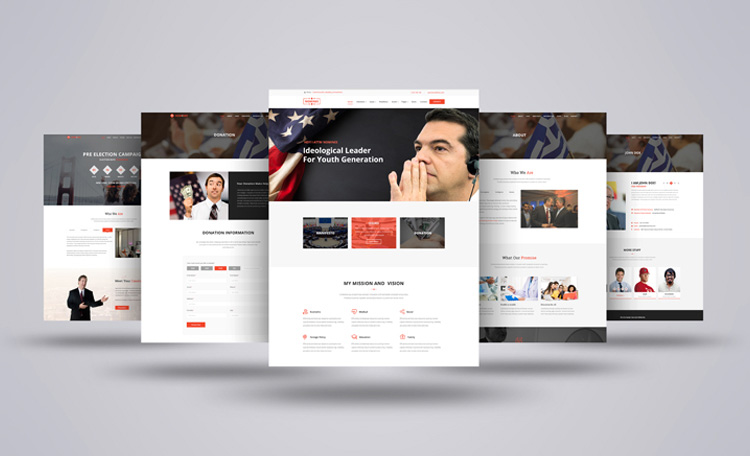 3.Online Fund-raising:
Running a political party is too much expensive. Campaigning, staffers, research, entertainment, transport, fixed overheads such as offices, polling and focus groups.
The list of costs is exhaustive so you need to open an online fund-raising system for take donation from others.
Nominee will take care of your fund-raising system. PayPal donation system integrated with this theme for get donation from your donor. Your supporters, well-wishers, party members and almost anyone can donate money for your campaign expense.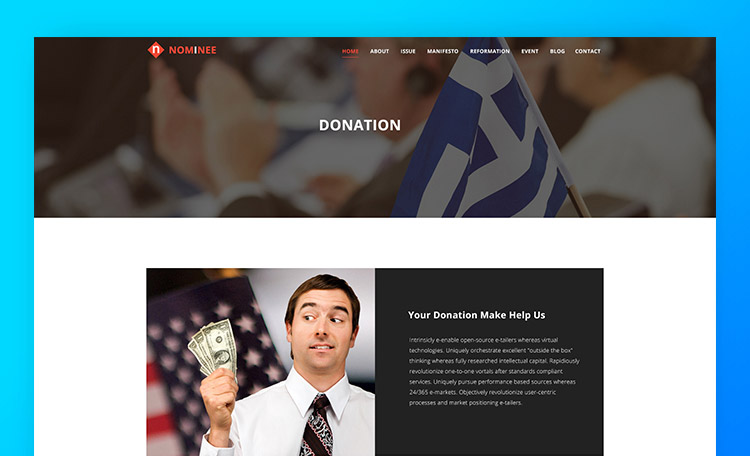 4. Social engagement:
Social engagement is very important for a political leader. This is the place that uncovers the strength and energy of your political campaign and goes deep into your ideas on how to transform the society with small but deliberate steps.
Connect and engage voters by linking your Facebook, Twitter and social media accounts.
Nominee's built-in social bookmarking lets visitors share your site with others, helping to spread the word.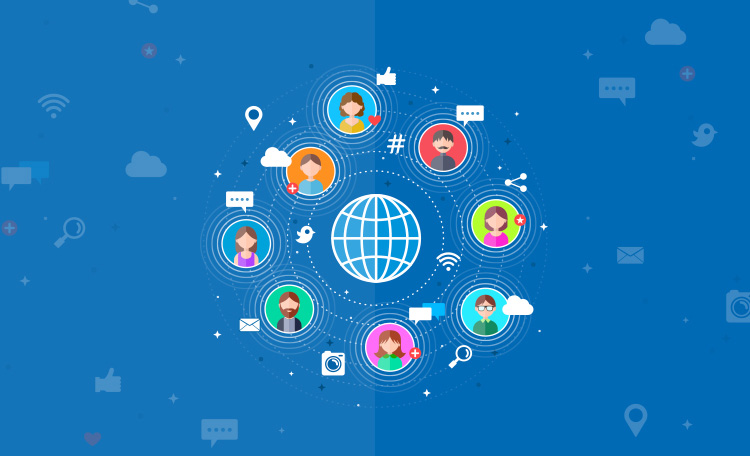 6. Recruit Volunteers:
Political party needs volunteers for keep political campaign organized and successful.
Nominee have an unique configurable volunteer form. Using this form you can recruit volunteers for your party. And you can also collect positive testimonials for use in your campaign.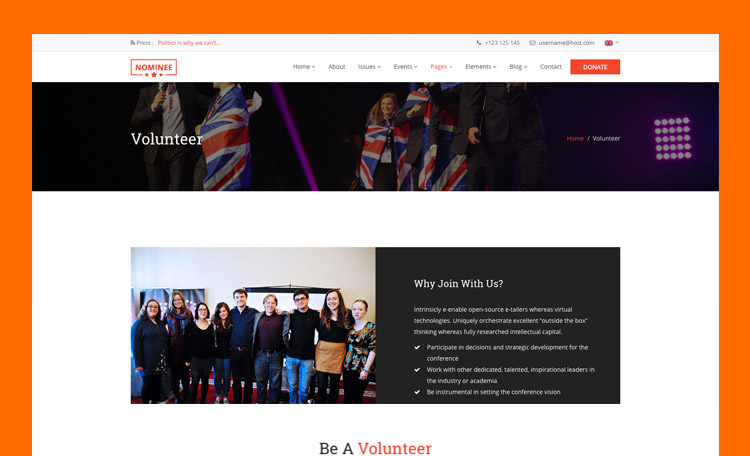 7. Media engagement:
By using Nominee built-in blog you can express your thoughts and spread out all of your words, upcoming campaign date and can invite people to have an open discussion on your page.
You can also share all of your blog post on social network just with a single click!
All this will make people crowd your website for the strength of the messages it conveys.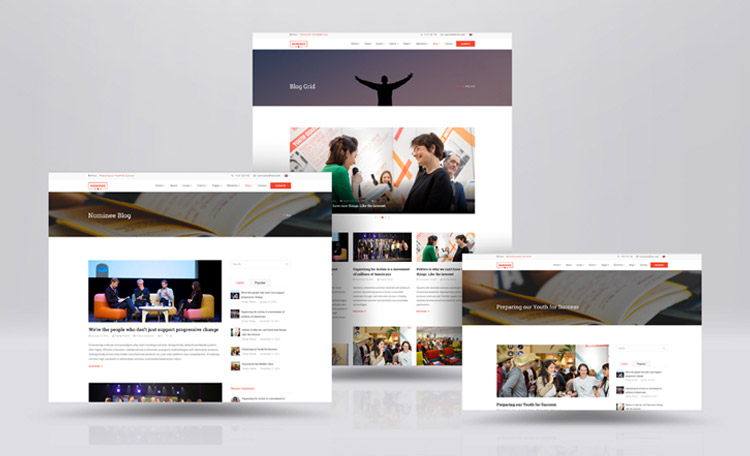 Go Live! you have full content control and the ability to recruit support and take donations.
Let yourself be seen as an open-minded modern-day politician and your political campaign will be bound to succeed!
Nominee helping candidates WIN elections.