SixtyNineStudio - Creative Agency WordPress Theme
---
Thank you very much for purchasing our theme! If you have any questions that aren't covered in this documentation, please feel free email to us.
SixtyNineStudio - Theme Overview
SixtyNineStudio is a corporate web solution for individual's or business agencies. This multi-functional responsive template provides several layout options to take care of any possible screen resolution. Be sure that it will fit any viewing device. This is a flexible template uses fresh and clean design. For its unique design, portfolios and other features it will distinguish your business among all.
Modern, Clean & Elegant Design
Extremely easy to setup and configure
Advanced Typography Option (manage it from theme option)
Visual Composer: Page Builder for WordPress (worth - $34)
Slider Revolution (worth - $19)
OnePage and Multipage
6 OnePage demo
6 unique multi homepage
8 different modern portfolio style
MailChimp Subscription.
Post Format Support: Standard, Aside, Image, Video, Gallery, Link, Quote , Status , Chat
Retina-ready graphics.
Unlimited Preset color.
Contact Form 7.
Bootstrap framework.
Fully responsive to give a perfect user experience on all devices.
W3C validate.
Font Icon (Fontawesome and FlatIcon)
Cross browser support.
Attractive CSS animation.
Google Fonts used: Use any google font from the options panel.
Extensive documentation (Text and Video)
Excellent customer support – We care about your site as much as you and will help in anyway possible.
Check our Video Channel for easy installation and setup process.

Theme Installing and Activating
There is three way to install theme :
A. Adding New Themes using the Administration Panels:
Log in to the WordPress Administration Panels.
Select the Appearance panel, then Themes.
Select Add New.
Either use the Search or Filter options to locate a Theme you would like to use.
Use the Upload link in the top links row to upload a zipped copy of a Theme that you have previously downloaded to your machine.
B. Adding New Themes by using cPanel:
If your host offers the cPanel control panel, and the Theme files are in a .zip archive follow these instructions. Note: This assumes the Theme you download is a compressed (.zip) file containing a folder under which all the Theme files reside.
Download the Theme .zip file to your local machine.
In cPanel File Manager, navigate to your Themes folder. If your WordPress is installed in the document root folder of your web server you would navigate to "public_html/wp-content/themes" and if you have WordPress installed in a sub-folder called WordPress, you would navigate to "public_html/wordpress/wp-content/themes".
Once you've navigated to the Themes folder in cPanel File Manager, click on Upload file(s) and upload that .zip file you saved in Step 1.
Once the .zip file is uploaded, click on the name of that file in cPanel, then in the panel to the right, click on "Extract File Contents", and that .zip file will be uncompressed.
Follow the Selecting and Active Theme process from bellow.
C. Adding New Themes Manually (FTP):
To add a new Theme to your WordPress installation, follow these basic steps:
Download the Theme archive and extract the files it contains. You may need to preserve the directory structure in the archive when extracting these files. Follow the guidelines provided by your Theme author.
Using an FTP client to access your host web server, create a directory to save your Theme in the wp-content/themes directory provided by WordPress. For example, a Theme named Test should be in wp-content/themes/test. Your Theme may provide this directory as part of the archive.
Upload the Theme files to the new directory on your host server.
Follow the Selecting and Active Theme process from bellow.
Selecting the Active Theme
To select a Theme for your site:
Log in to the WordPress Administration Panels.
Select the Appearance panel, then Themes.
From the Themes panel, roll over the Theme thumbnail image for the Theme you are interested in to see options for that theme.
You can view more information about any theme by clicking Theme Details.
A live preview of any Theme (using your blog's content) can be seen by clicking Live Preview.
To activate the Theme click the Activate button.
After activating theme make sure to install required and recommended plugins.
You can watch our installation video for better understand.
After activating the theme, you will see a Required Plugins notice located on top. You have to install all required and recommended plugin to be fully operational.
The installation process bellow:
1. At first, click Begin installing plugins from Required plugins notice located on top.
2. Then you will see all plugin list that you have to install, for that check all plugin and select Install from Bulk Actions then click Apply. You need to wait several minute to install all plugin.
3. After installing you need to Activate all installed plugin, for that check all plugin and select Activate from Bulk Actions then click Apply. You need to wait few minute to active all install plugin.
You can watch our installation
video
for better understand.
If you want to build you site as like our demo then you need to follow this step. It helps you to create your website faster.
Importing Demo Content:
1. Go to the Tools > Import menu in your WordPress Dashboard.
2. Choose WordPress and install the plugin if you haven't done so already.
3. Choose the demo-content.xml (it can be found in your downloaded folder > Demo Content) and press Upload file and import.
When it's finished, you will see new posts, pages, reformation, event items and menu.
Note: Some photos are used for demo purpose only. If you want to use demo photo on your site then you need to collect their license.
Importing Widget Data:
1. Go to Plugins > Add New menu in your WordPress Dashboard.
2. Type Widget Importer & Exporter on the Search Plugin box and hit enter then you will see the Widget Importer & Exporter plugin install and activate then plugin.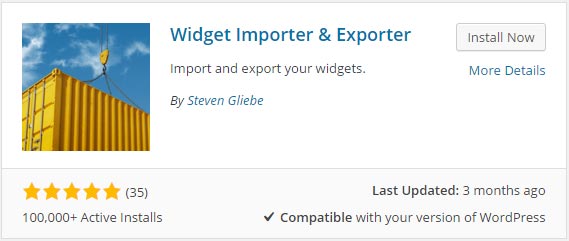 3. Then you will see Widget Importer & Exporter option and click.
4. Choose the widget-data.wie (it can be found in your downloaded folder > Demo Content) and press Import Widgets.

Importing Theme Option:
1. Go to SixtyNineStudio Options menu in your WordPress Dashboard.
2. Select Import/Export located in the bottom
3. Click Import from file and past theme-option.json code into there. (theme-option.json code can be found downloaded folder > Demo Content > theme-option.json, open it with editor and copy all code and past into import from file box on theme option)
4. Finally, click Import, it takes few second to import.

You can watch our installation video for better understand.
After installing theme, plugin and importing all demo content you need to make basic setup.
Front page and post page setup:
Go to the Settings > Reading menu in your WordPress Dashbord and select A Static Page at the Front page displays setting. Choose your own Homepage or one of the Home layouts that imported with the demo content and a Blog page there: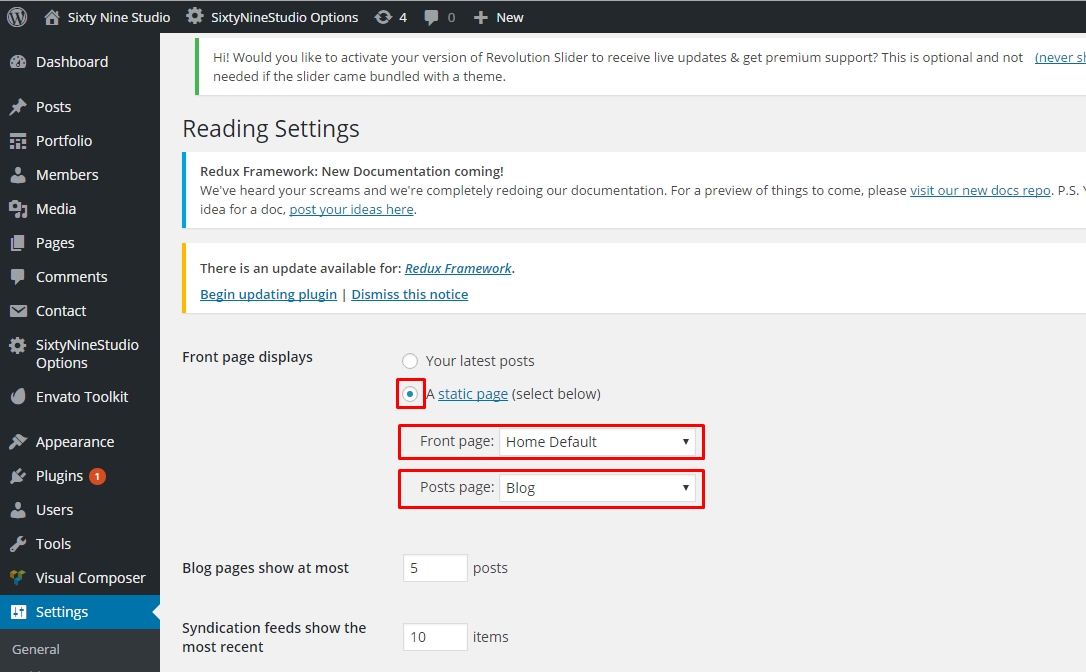 1. Go to the Appearance > Menus menu in your WordPress Dashbord and select Manage Location tab.
2. Select Primary Menu that imported with the demo content.
3. After selectin primary menu then go back Menu Edit and select Primary Menu checkbox located in the Theme Location on the bottom.
4. Save Menu.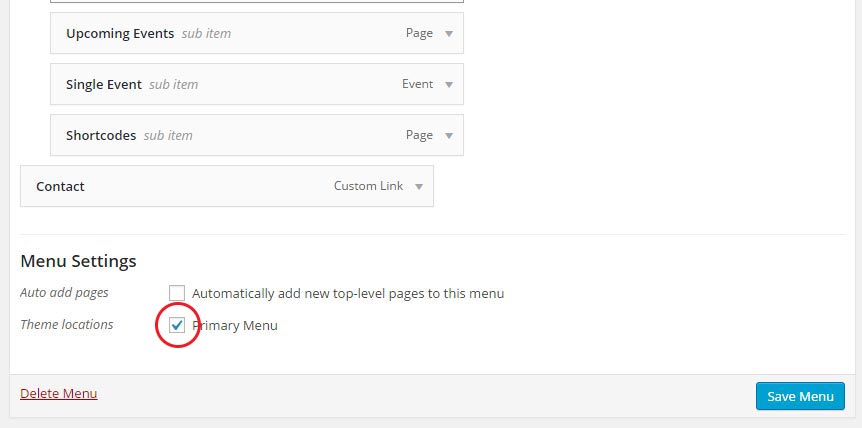 Theme Options Panel is a place where you can control every aspect of your website with few button clicks. It is accessible from the "SixtyNineStudio Options" menu in your WordPress Dashboard: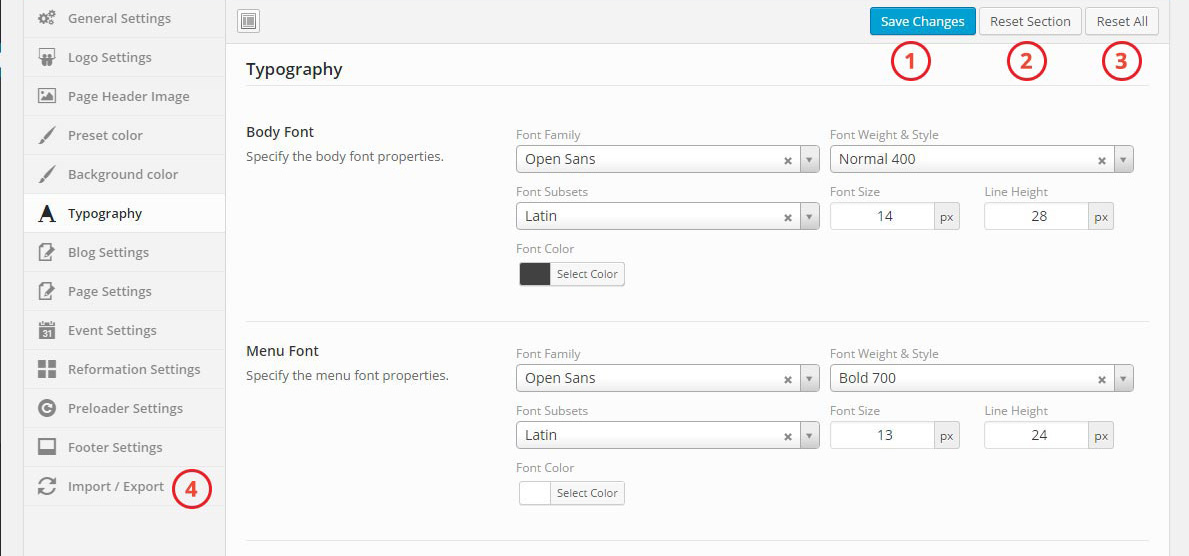 Each available option there is well described so you shouldn't have any problems with any of them.
1. Saving Changes:
After you have made some changes in the panel, please don't forget to click the "Save Changes" button located both in the bottom and top section of the panel.
2. Reset Section:
If you like to make selected section is default then you can use this section.
3. Reset All:
To reset all custom settings of SixtyNineStudio option then you can use reset all option.
4. Import / Export:
If you want to backup your SixtyNineStudio option then you can use this tab. Just visit the "Import/Export" tab and follow the instructions. You can copy/download your current option settings. Keep this safe as you can use it as a backup.
After you download data file you can then load it anytime later or on a different site location (while migrating servers and so on).
General Settings:
In the general settings menu, you can change page Breadcrumbs and Smooth Page Scroll.

Breadcrumb: There are two buttons named "Show and Hide" you can choose Show or hide your website breadcrumb from here.
Smooth Page Scroll: There are also two buttons named "Enable and Disabled" you can make enable or disabled page smooth scroll effect from here.
Logo Settings:
In logo settings menu you can easily change your website logo.
Site Logo: Upload your logo here. Logo dimension should be min-width: 145px and min-height: 55px for best fit.
Retina Logo Image(high density): Add a double size logo of your main logo for retina display.

In page header images menu you can change all images of every page header. We recommended 1920px width and 450px height image for best fit.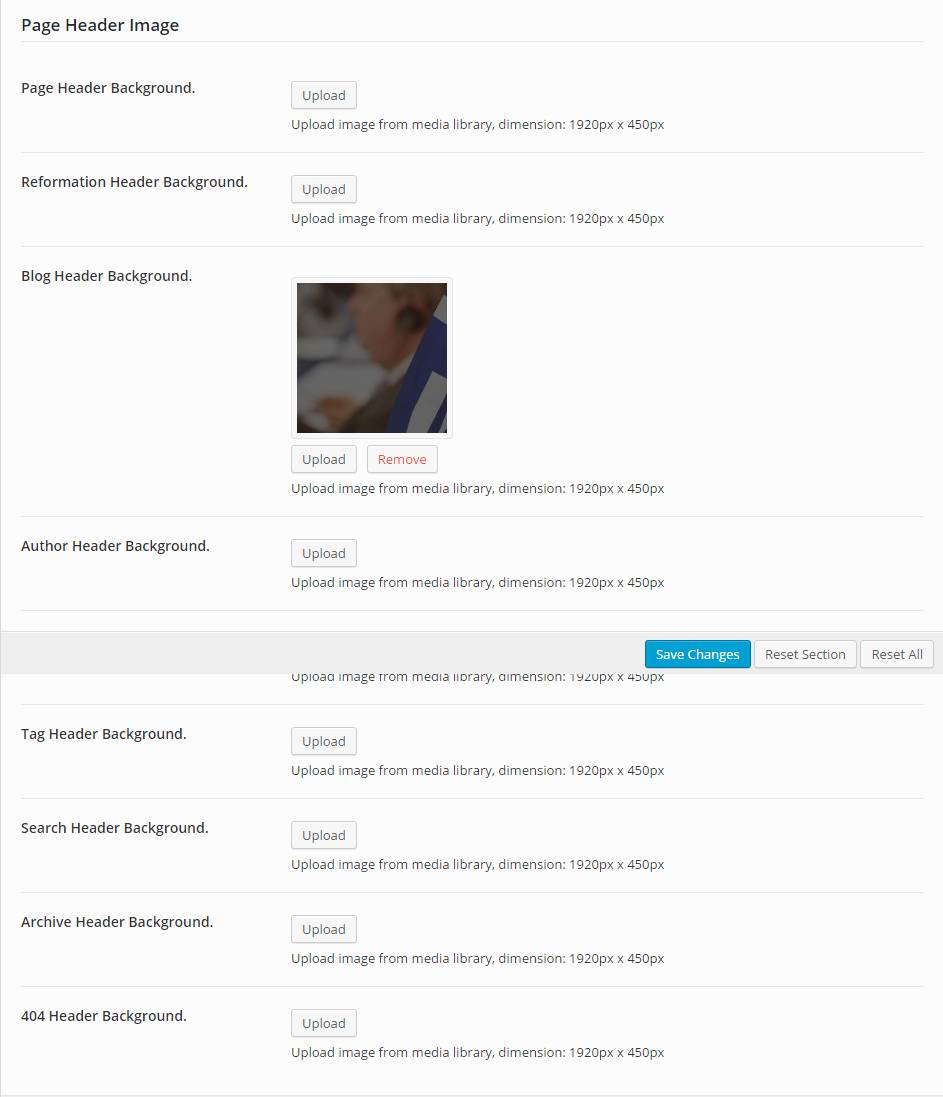 Preset Color:
In this menu section, you can change some basic theme color as like, 1.Site Accent Color, 2.Site Link Color, 3. Section title color.

Background Color:
In this menu section, you can change some basic background color as like, 1. Body background color 2. Menu background color 3. Sticky menu background color.

Typography:
In typography section, you can change almost all typeface, font-family, font-size, font-weight and line height of your website's text. In specifically you can change 1. Body Font 2. Menu Font 3. Heading Font and all heading font sizes and line-height.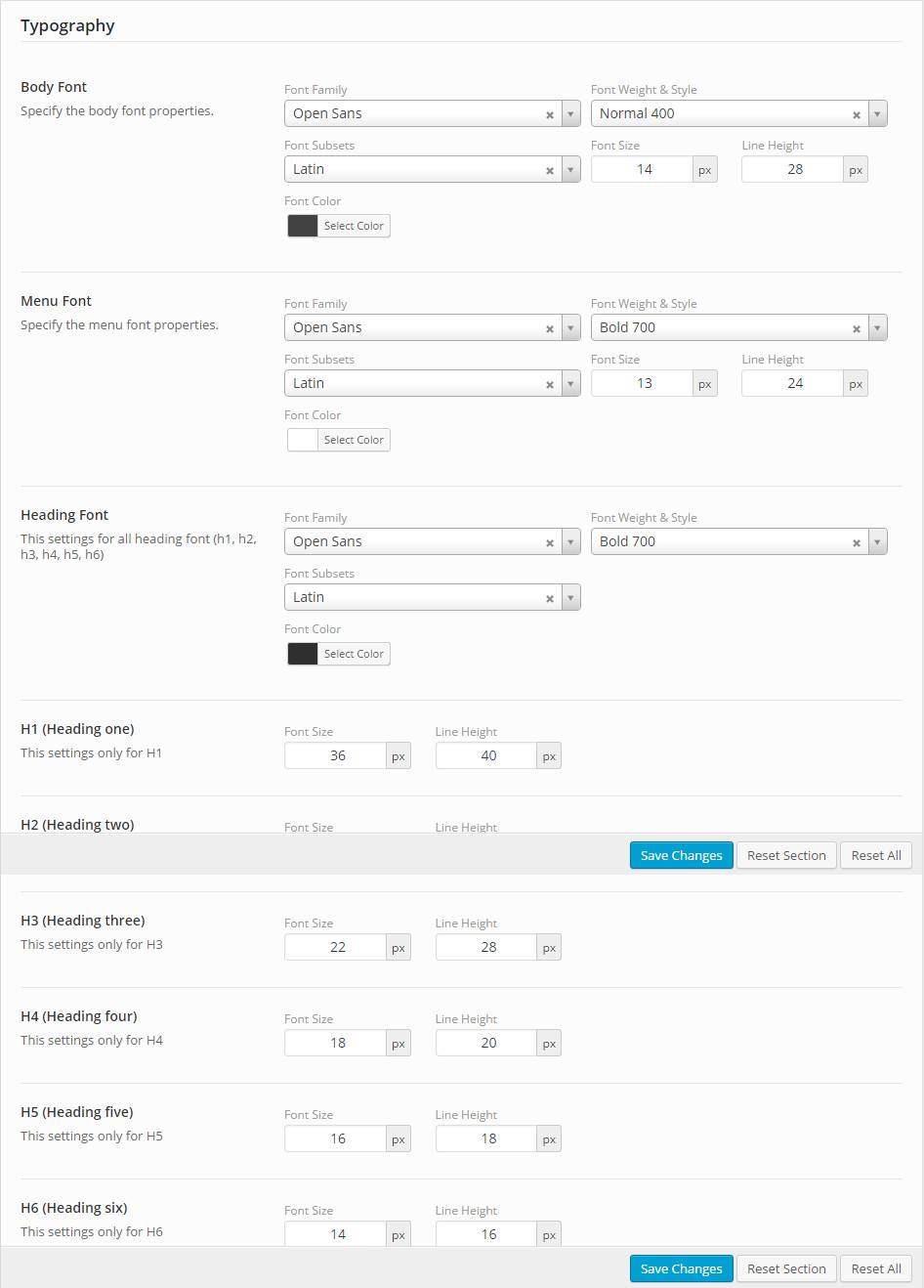 Blog Settings:
From this menu section, you can control almost everything in the blog page. A little description given below how can you control your blog page:
Blog Page Title: Enter Blog page title here, if leave blank then site title will appear.
Blog sidebar setting: You can change your blog page layout as like 1. With left sidebar 2. With right sidebar or 3. Without any sidebar.
Blog Pagination or Navigation: You can choose blog pagination style, posts pagination or newer / older posts.

Page Settings:
In page settings menu you can change page layout style. You can choose a page with "left sidebar" or with "right sidebar" or without any sidebr.
You can also change global page comment visibility "visible" or "hidden" from here.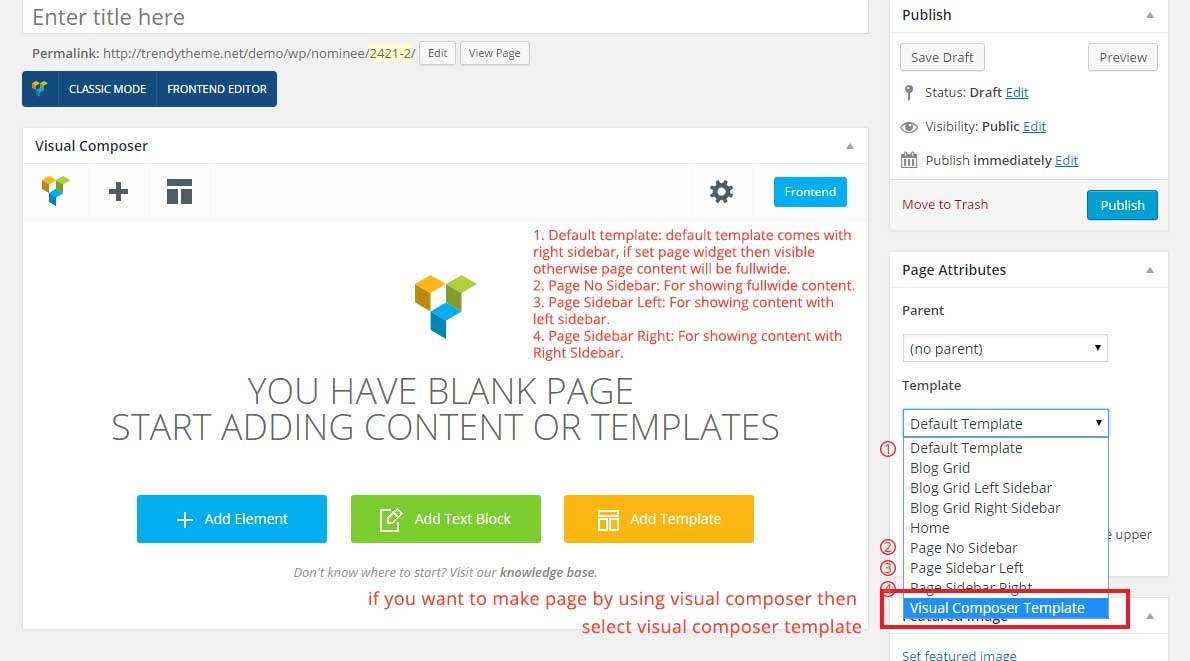 Portfolio Settings:
Portfolio navigation visibility: You can show or hide portfolio navigation bar from single portfolio page.
All Portfolio page link: You can select portfolio page to linking with all portfolio page.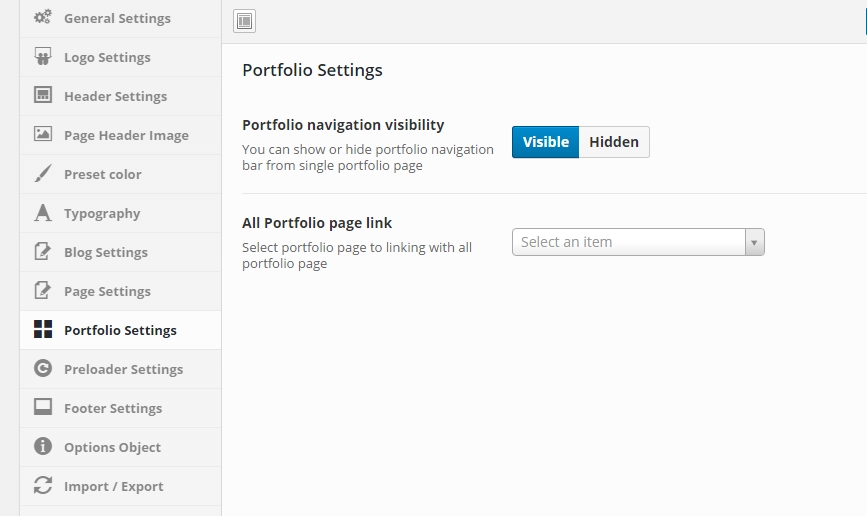 Preloader Settings:
Page Preloader: You can enable or disable page preloader from here.
Preloader background color: Pick color for preloader background (default: #ffffff).
Animation file: Upload loader gif animation file.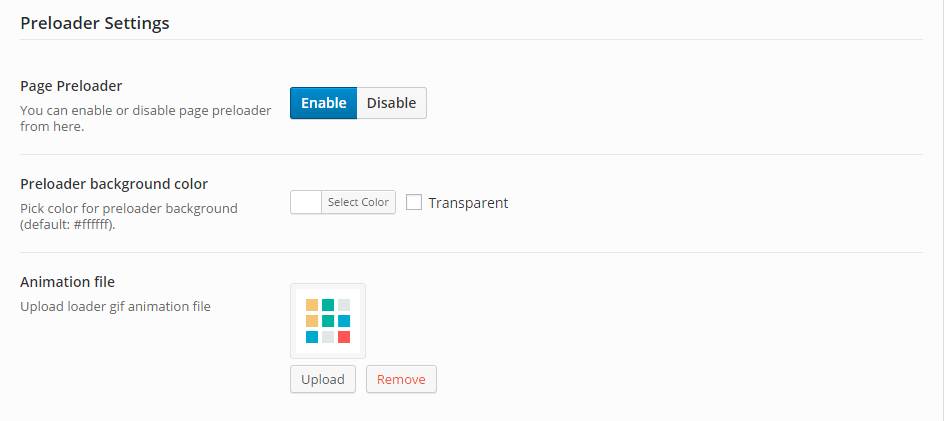 Footer is a section located at the very bottom of your site. It can hold the copyright data, social icon and a logo image:
Footer Copyright Text: Write your copyright text here.
Social icon visibility: Show or hide social icon from footer.
Social intro title: Enter social intro title here.
Social Link: Enter social page or profile link. Leave blank to hide icon.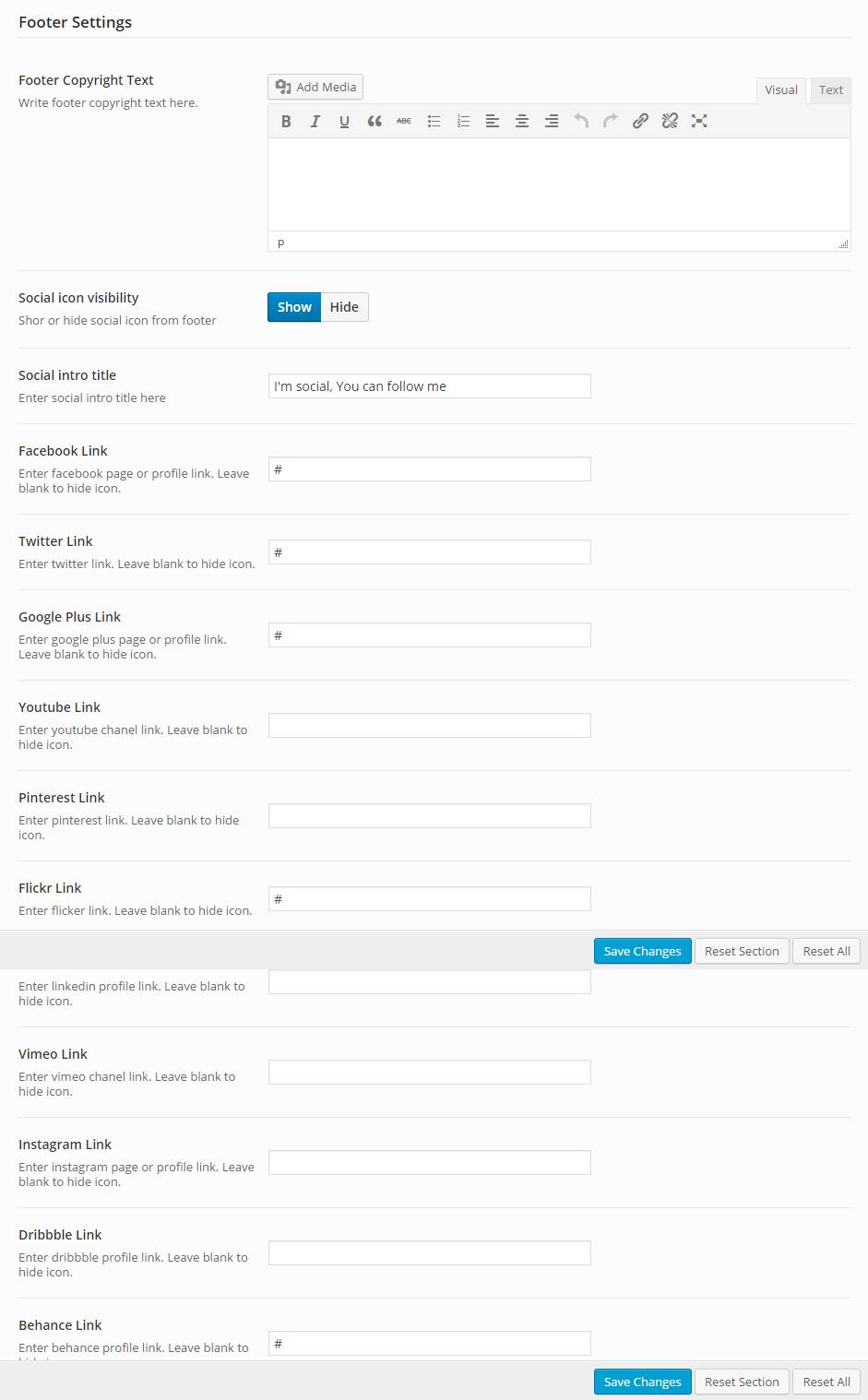 Import/Export:
Import Options: WARNING! This will overwrite all existing option values, please proceed with caution!
Export Options: Here you can copy/download your current option settings. Keep this safe as you can use it as a backup should anything go wrong, or you can use it to restore your settings on this site (or any other site).

This section covers information about the page and content creating process.
General Information: There are two ways of creating pages and posts content in SixtyNineStudio theme:
A. With page builder
B. Classic Way
A. Page Builder (Visual Composer): If you wish to built your page by using page builder (visual composer) then you need to select "Backend Editor".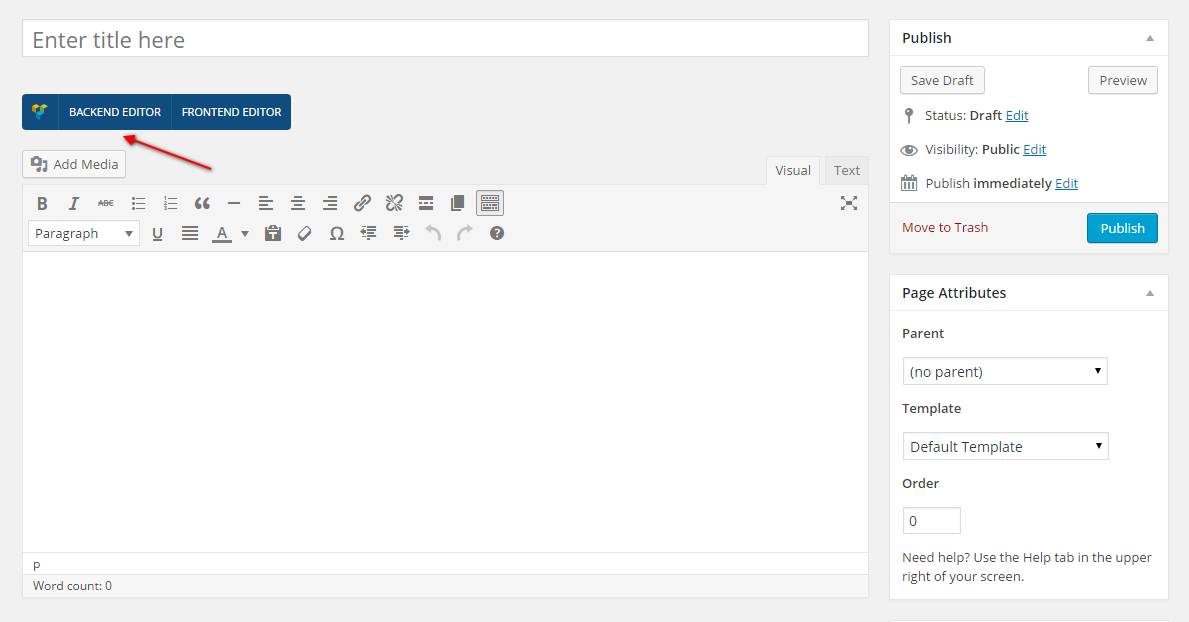 and you will see the three button to starting.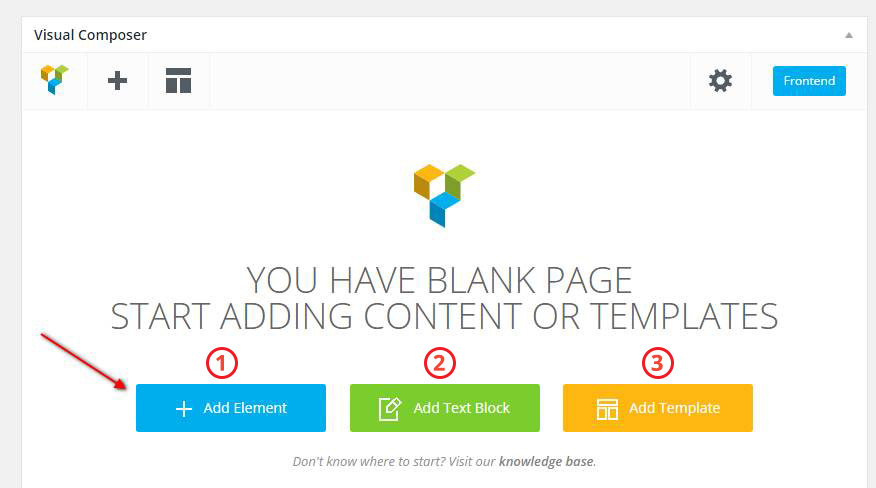 1. Add Element: If you select Add Element then you will see all Visual Composer default Shortcode elements and SixtyNineStudio Shortcode Elements. All SixtyNineStudio elements can be found under "TT Elements" tab.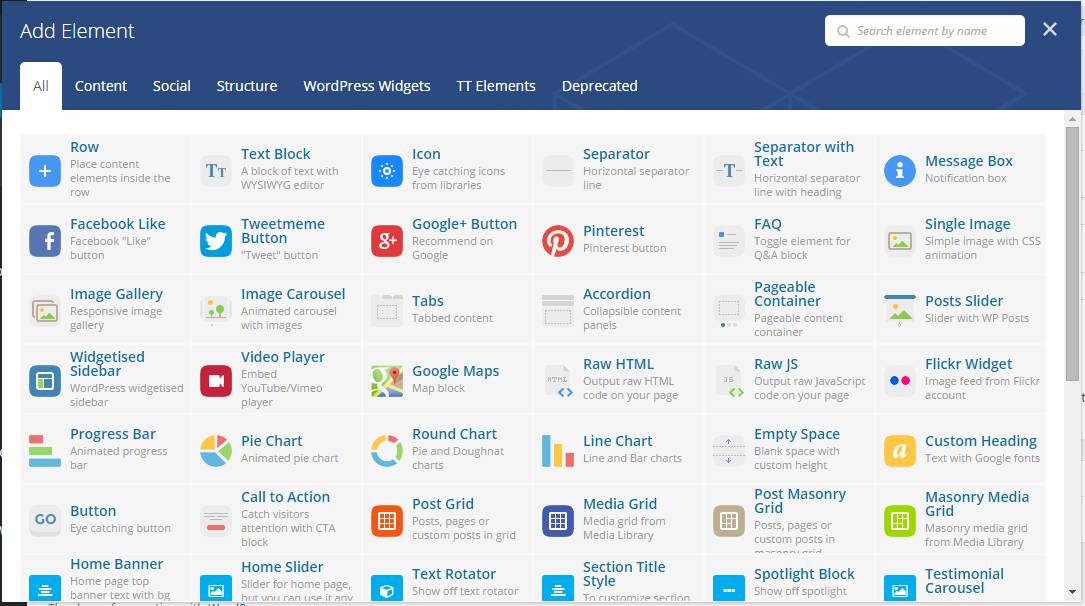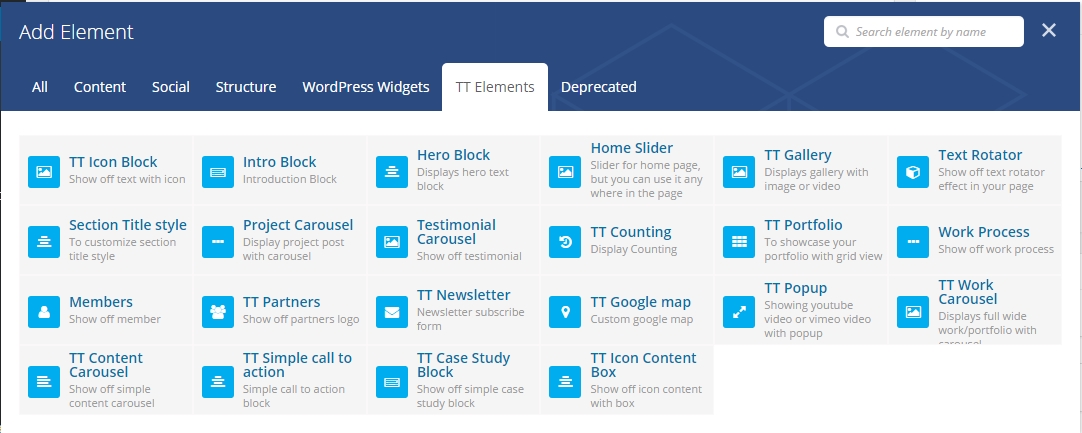 Here
you will find details use of SixtyNineStudio shortcode.
2. Add Text Block:
For starting with text block.
3. Add Template:
If you wish to start with our default pre-defined template then select this option. If you select this option you will see all SixtyNineStudio's Selection and page template. You can use is just one click. More details
here.
B. Classic Way: Insert your content the classic way - directly to the Content Editor. This method is a default for blog posts.
Page Settings : SixtyNineStudio comes with a truly simple page settings management systems that lets you easily choose a page layout and each page and post individually.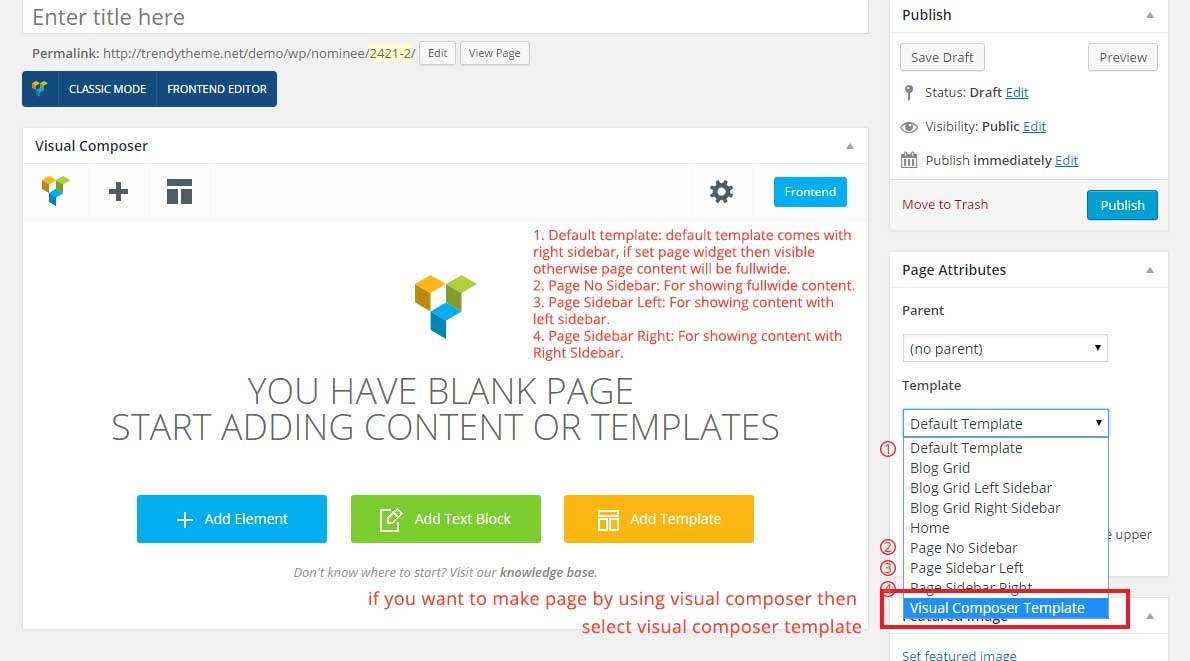 In SixtyNineStudio all Home page completely build with Visual Composer, you have to active visual composer plugin.
If you dot want to build a page from scratch, you may import the theme's demo content and you will get instant access to all of the 5 homepages straight from the theme's live preview. If you would like to build one from scratch or simply learn the structure of it, please keep reading.
If you built a page from scratch then create "New Page" and Select page template "Home".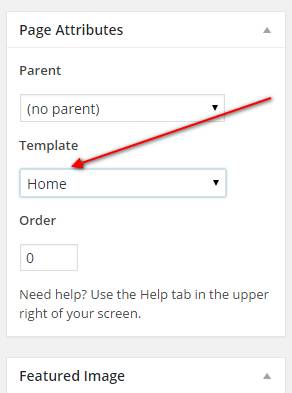 Next step is to enable the Visual Composer for the page by clicking the "Backend Editor"

You can watch this video to create a home page with one-page menu.
To creating Portfolio post just go to Portfolio > Add New from dashboard and then follow: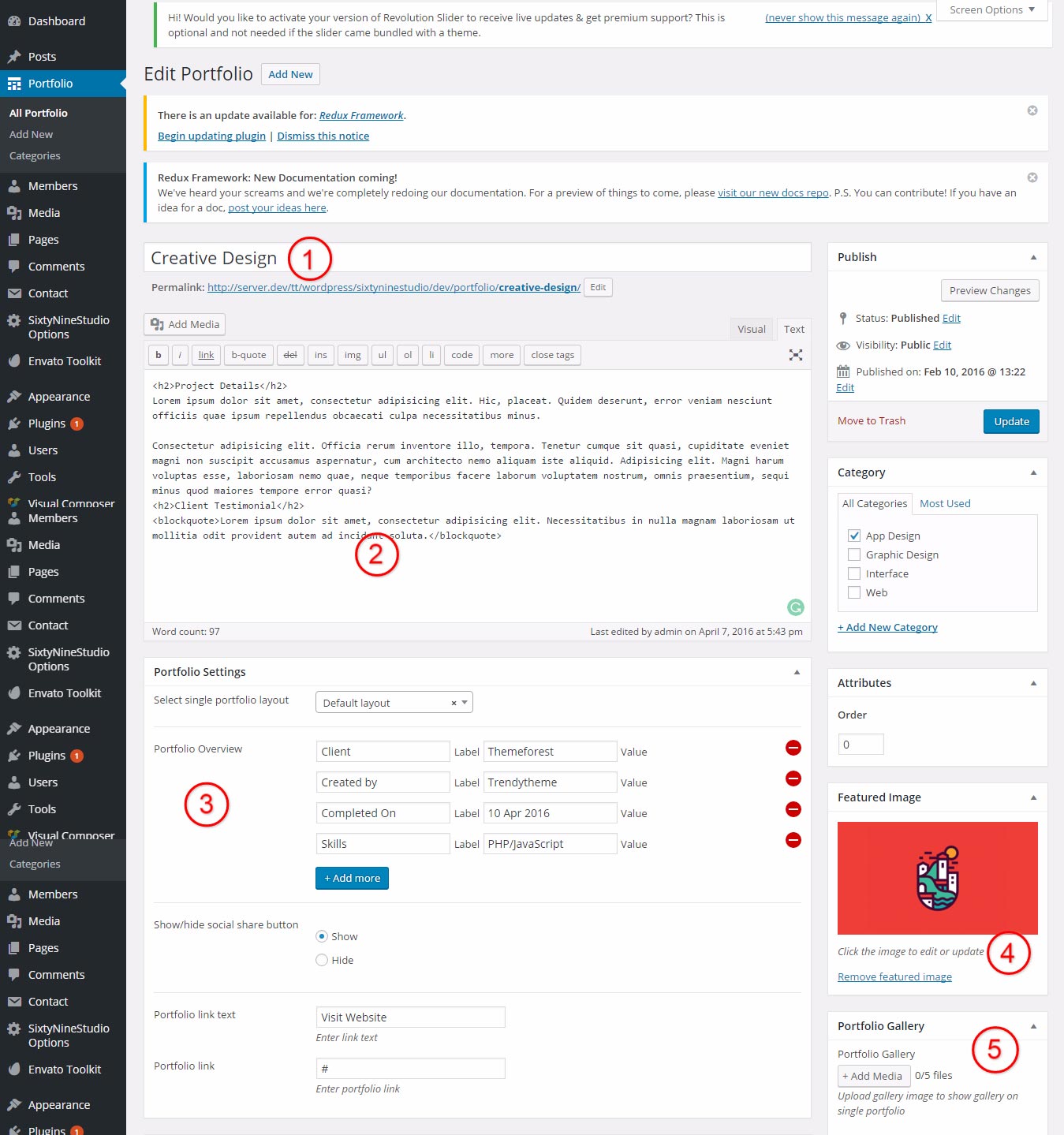 1. Add Portfolio title
2. Add Portfolio content
3. Add additional information about work
4. Add featured image
5. Add portfolio gallery if you want. If you set add gallery image then featured image will not working.
Here you will get idea about dashboard of Blog post.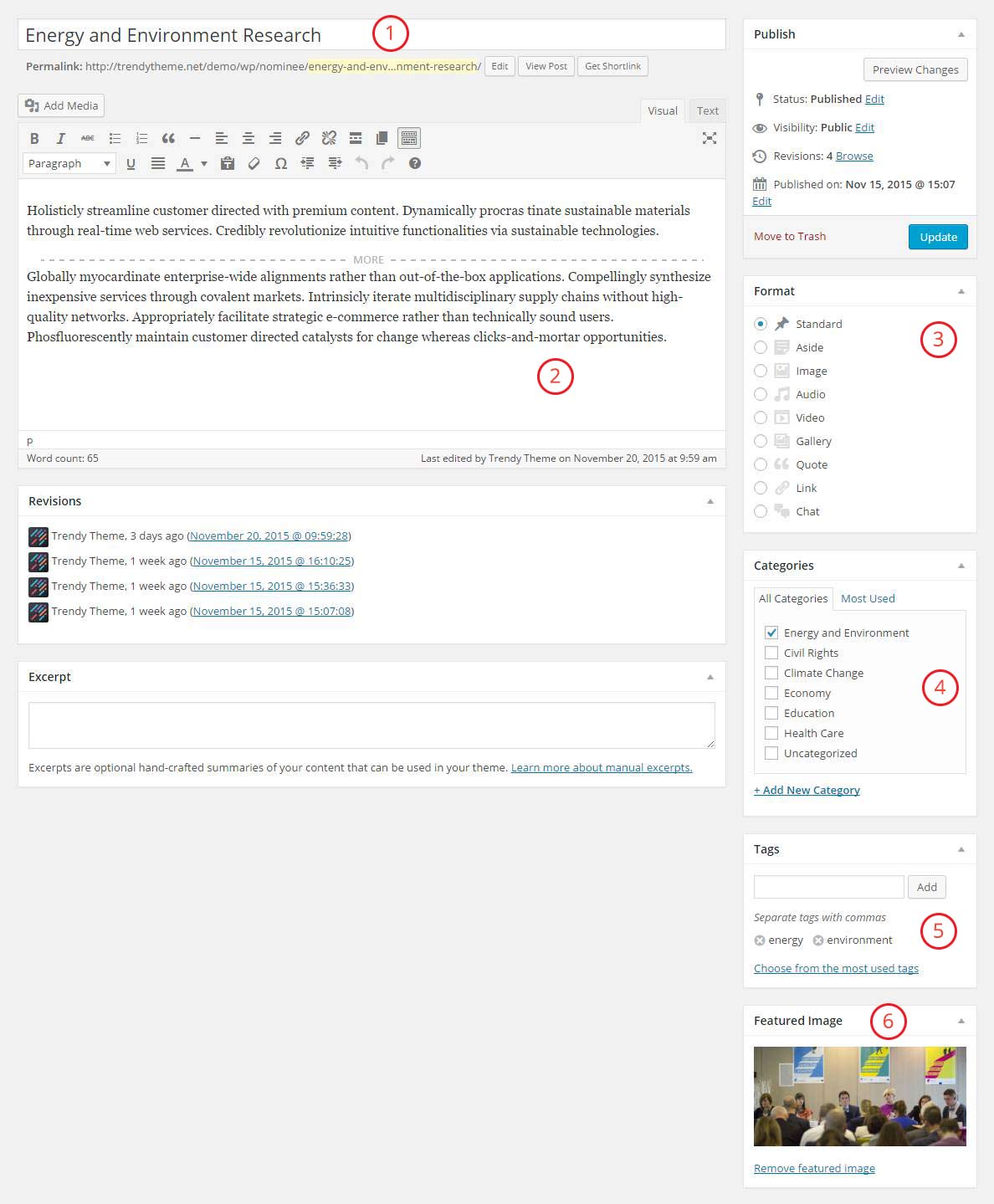 1. Add post title: Add your post title.
2. Post content: you can put any text content here also you can use visual composer. If you want to show "Read More" button then put cursor where you want to show "Read More" button then click "Insert Read More Tag" from the Editor then you will see the More Tag on the Editor.




3. Post Format: By default standard blog post is selected and if you select others post format as like gallery then you will see the extra option on bottom of the editor box. You can create gallery for the post and if you use meta option then you do not need to add featured image because gallery will show instead of featured image.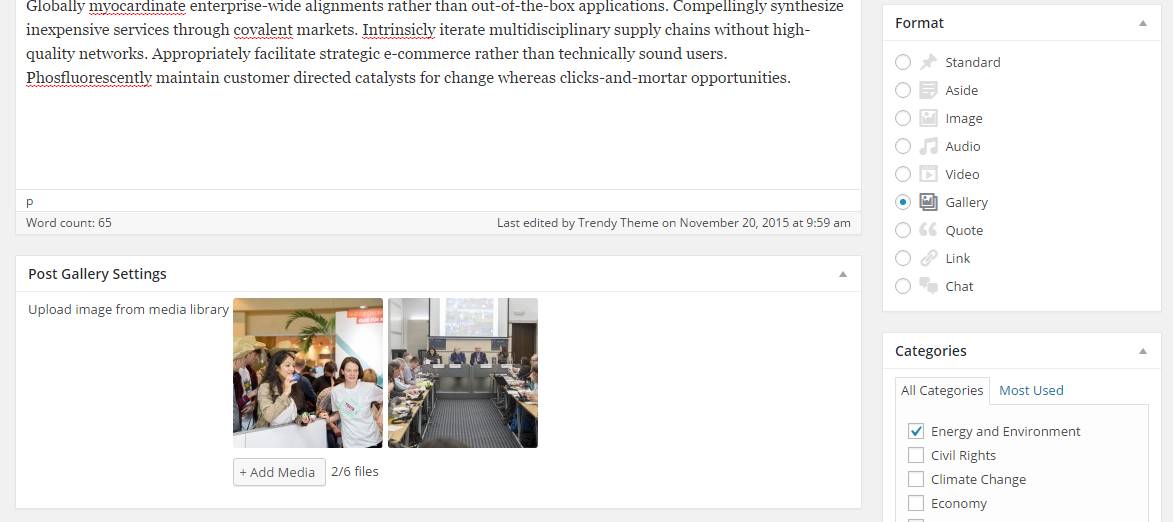 4. Category: You can select post category from there and if you want to create new category then use "Add New Category" option.
5. Tags: You can use post tag. If you wish to use previous tags then click "Choose from the most used tags" link and add new tags with comma (,) separator.
6. Featured Image: Post thumbnail.
SixtyNineStudio comes with 8 required and 2 recommended plugins:
Required Plugin:
1. WPBakery Visual Composer
2. Redux Framework
3. Trendy Theme Plugin
4. Meta Box
5. Contact Form 7
6. MailChimp for WordPress Lite
7. PayPal Donations
8. Social Count Plus
Recommended Plugin:
9. Regenerate Thumbnails
10. Slim Jetpack
You must be installed all required plugin to get all features.

1. Visual composer: Use Visual Composer page builder you can take full control over your site. Build any layout you can imagine with intuitive drag and drop editor – no programming knowledge required.

Here you will find visual composer documentation.
In SixtyNineStudio theme, you need to change some settings. Go to Visual Composer menu form your dashboard and navigate to Role Manager then select your desired post type. You can enable Visual Composer for pages, posts and custom post types. Note: By default Visual Composer is available for pages only but we use Visual Composer for Event so, you need to check mark event post type.



2. Redux Framework: Redux is a simple, truly extensible options framework for WordPress themes and plugins. If you wish to customize/or extend SixtyNineStudio theme then follow Redux Framework documentation here.
3. Trendy Theme Plugin: Trendy Theme plugins comes with many features: all post type, custom widget, meta options and much more. So, you must be installed the plugin. You do not need to documentation for this plugin just install and enjoy.

4. Meta Box: Meta Box plugin is a powerful, professional solution to create custom meta boxes and custom fields for WordPress websites.
Plugin documentation can be found here.

5. Contact Form 7: Contact Form 7 is powerful contact management plugin.
Plugin documentation can be found here.
6. MailChimp for WordPress, the absolute best. Subscribe your visitors from your WordPress site to your MailChimp lists, with ease.

If you wish to create new form or somehow missing form style then you can use following markup:

<div class="form-group">
<input type="email" class="form-control" name="EMAIL" placeholder="Enter your email here" required="required">
</div><input type="submit" class="btn btn-primary" value="Subscribe">

Plugin documentation can be found here.
Few days ago Google changes their map integration system. Now you need to add your own google map api key. we've added an option under settings named "Google Map API Key". Just put your API KEY in the input box and enjoy! You will get instruction how to Get a Google Maps API KEY from that page.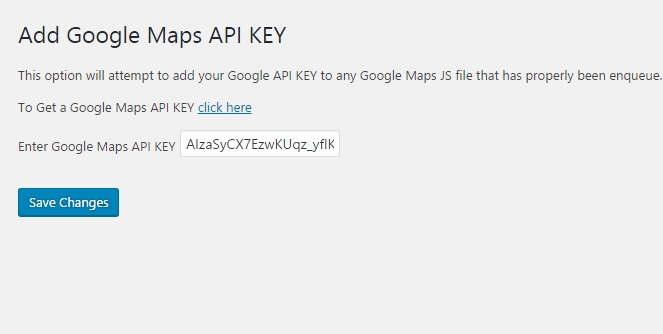 SixtyNineStudio theme has lots of customization option. In SixtyNineStudio Option you will find all customization option. You can customize theme typography from typography section: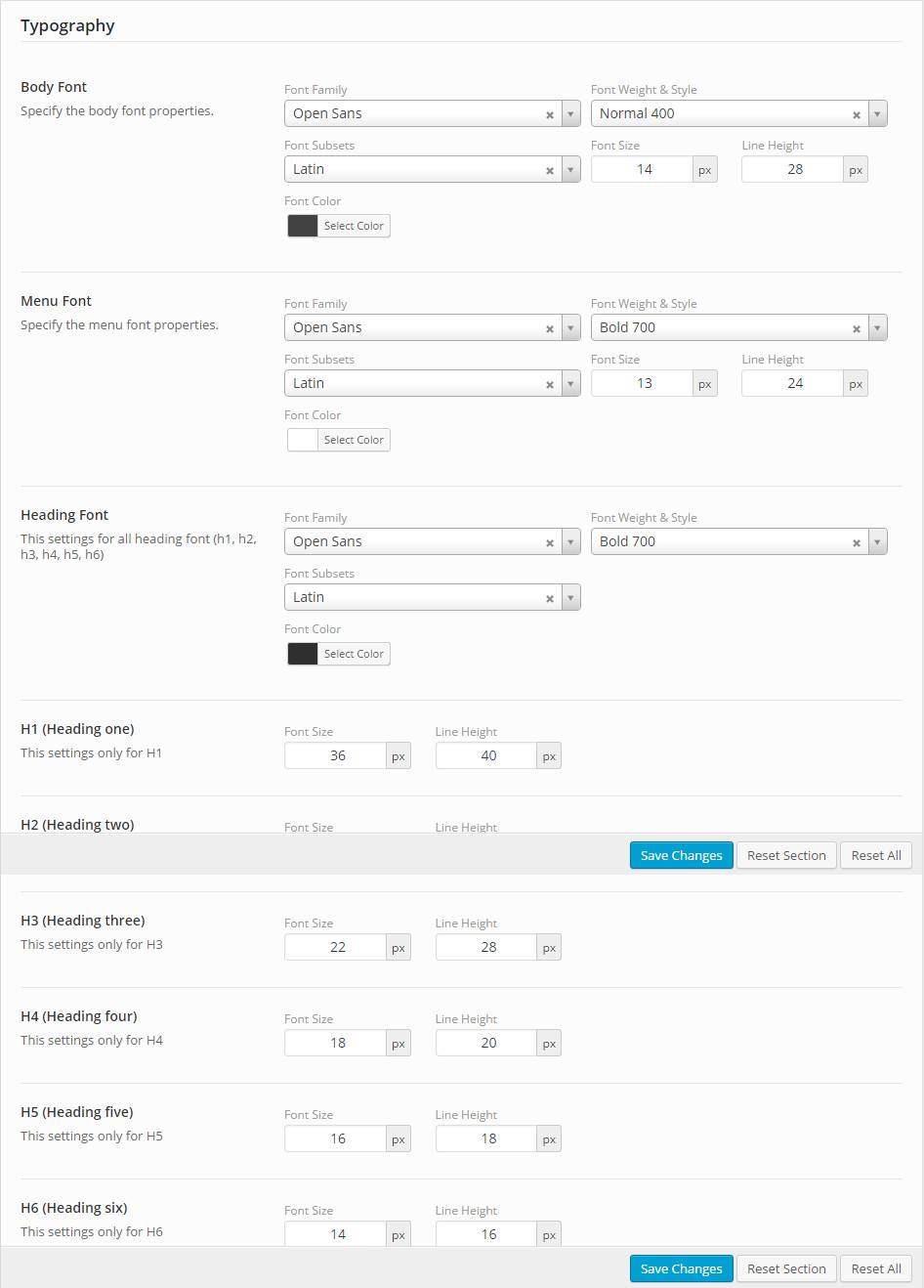 and there is also have color change option. You can change theme accent and content color and also change theme background, menu background and sticky menu background color.




and you also use theme hooks for advanced customization.
Action Hooks:
sixtyninestudio_before_register_sidebar
sixtyninestudio_after_register_sidebar
sixtyninestudio_before_single_post_navigation
sixtyninestudio_after_single_post_navigation
sixtyninestudio_before_post_thumbnail
sixtyninestudio_after_post_thumbnail
comment_form_before
comment_form_after
comment_form_must_log_in_after
comment_form_logged_in_after
comment_form_top
comment_form_before_fields
comment_form_after_fields
comment_form_comments_closed
Filter Hooks:
sixtyninestudio_author_bio_avatar_size
sixtyninestudio_content_width
sixtyninestudio_blog_sidebar
sixtyninestudio_page_sidebar
sixtyninestudio_footer_sidebar
sixtyninestudio_google_font_url
sixtyninestudio_sticky_menu
sixtyninestudio_primary_wp_nav_menu
sixtyninestudio_page_header_section_title
sixtyninestudio_page_header_background
sixtyninestudio_post_comment_avatar_size
sixtyninestudio_grid_post_author_size
comment_form_default_fields
comment_form_defaults
comment_form_logged_in
comment_form_field_comment
nav_menu_css_class
nav_menu_item_id
nav_menu_link_attributes
walker_nav_menu_start_el
For automatically update you need to use Envato WordPress Toolkit plugin. If you install this plugin then you will the bellow option on your WordPress dashboard.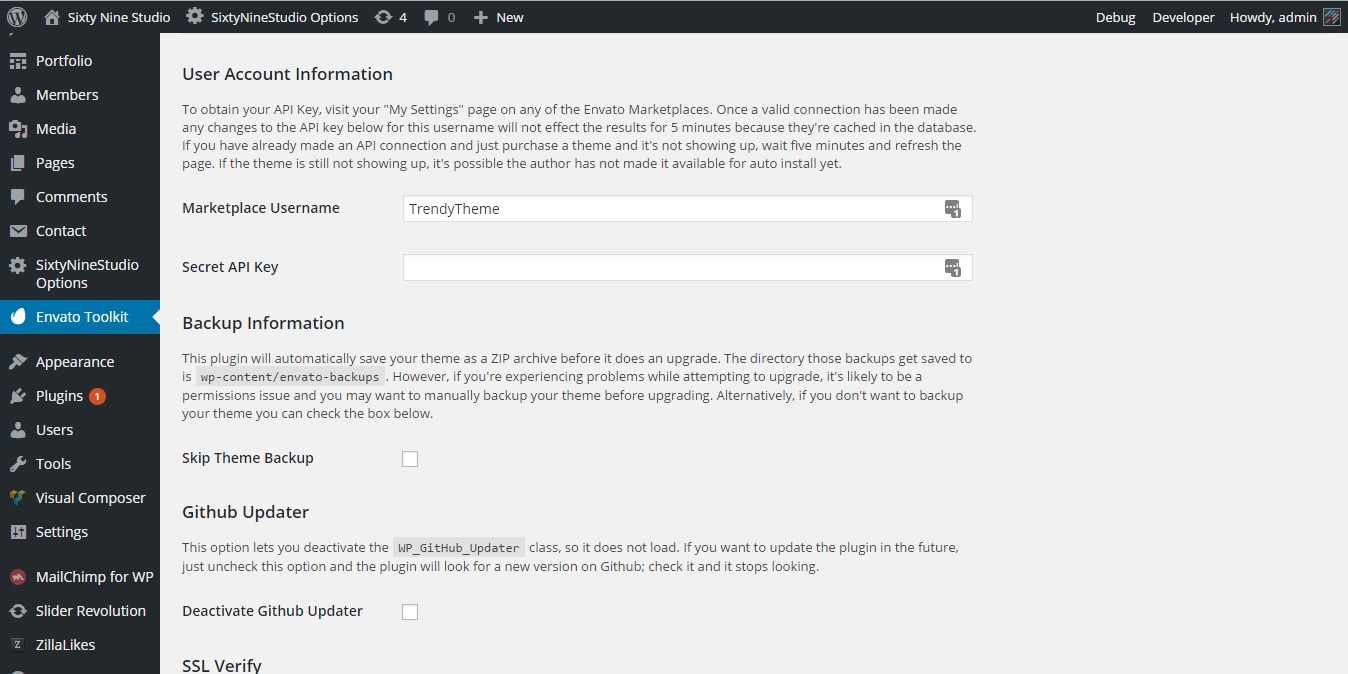 You need to provide some info like Envato username and Secret API Key. To get details instruction watch this video.
HTML/CSS
Twitter Bootstrap: http://getbootstrap.com/
Animate.css: http://daneden.github.io/animate.css/
Fonts + Icon
Google Fonts: http://www.google.com/webfonts
Font Awesome: http://fontawesome.io/
Flaticons: http://www.flaticon.com/
JavaScripts
jQuery: https://ajax.googleapis.com/ajax/libs/jquery/1.11.1/jquery.min.js
jQuery Easing: http://gsgd.co.uk/sandbox/jquery/easing/
Sticky: https://github.com/garand/sticky
Smoothscroll: http://cferdinandi.github.io/smooth-scroll/
CountTo: https://github.com/mhuggins/jquery-countTo
Stellar: http://markdalgleish.com/projects/stellar.js/
Shuffle: http://vestride.github.io/Shuffle/
Inview: https://github.com/protonet/jquery.inview
Owl.carousel: http://owlgraphic.com/owlcarousel/
Photos and Videos Important!
The images used on the demo site are for demonstration purposes only and are not included in the download file. You need to contact authors to get permission in case you want to use them in your commercial or non-commercial projects. We have included placeholder images for each instance.